Here you will get the Sai Baba's answers to your questions. Just close your eyes, pray to SaiBaba to give a proper solution for your problem and enter a number in the box below and click on ask SaiBaba button.
Shirdi SaiBaba Answers
The answers shown to you will be Baba's answer to your problem. So please don't take it as childish play. Please enter the number which comes first in your mind. The solutions provided here are not random. Each number has its own solution. So enter the number whichever comes to your mind. There is a limit to the number. So please check the limit and enter it.
Saibaba Answers
Imagine that you are inside a Sai baba temple and lying near his feet. You will have some peace of mind at the time right. With that same peace of mind just think about Baba alone and tell all your problems to him. Shirdi Sai Baba will answer your questions and resolve your problems.
Sai baba answers for your sorrow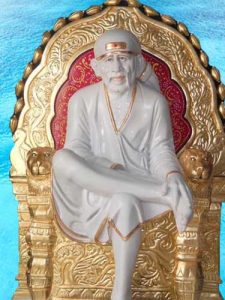 Daily Sai Babaa helping many people by answering their questions in different forms. here we used number form to answer your questions. Sai baba's answer will definitely suite your question but only thing you need to do is before entering the button your heart and mind need to be pure. To purify your mind you can perform meditation or chant Sai Baba's mantra. Once you are confident that your heart and mind are purified you can start asking your questions to Sai Baba.
Sai baba answers for your fear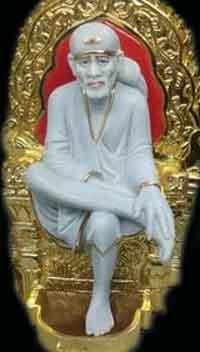 Sai Baba's early life
Here we will see the life history of Sai Baba. Few people saying that nobody knows about the parents of Sai Baba but few others saying that his parents were Brahmins of Patri in the Nizam's State. One day God came into their dream and said that this child is a special child and he is a form of God. Tomorrow a fakir will come to your home and ask your child. At that time you need to give your child to him. That is good for your child's life. God said all these things in the dream. The next day morning their child was crying continuously, Mother was worried about giving the child to the fakir. She prayed to God that their dream should not be true. At the same time, a fakir came. Suddenly the child stopped crying and started laughing. With heavy heart, they gave that child to that fakir. After that, they do not know the way the child went.
Sai baba answers for your health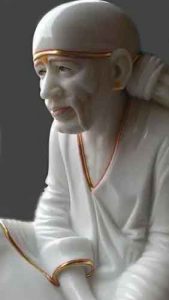 Sai Baba growing as a Muslim
Fakir, who bought the baby, went to his house and gave it to his wife. She was very happy after seeing that baby. Thinking that lord gave that baby to them, they grew up with it. The child born in the Brahmin family now started grew up in an Islamic family.
Sai baba answers for your profession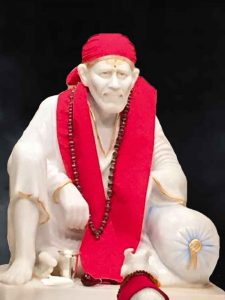 Sai Baba growing as a Hindu
A few years later, fakir got sick. He was sure that he will die. So he thought that to whom we need to give the responsibility to grew up the child. At that time one Brahmin person came to his mind. So he called his wife and said everything about that person and he died. Later his wife went to that Brahmins house. After seeing the child face that Brahmin person came to know that this child is having some superpower. So he took the responsibility of raising that boy.
Ask sai baba about your problems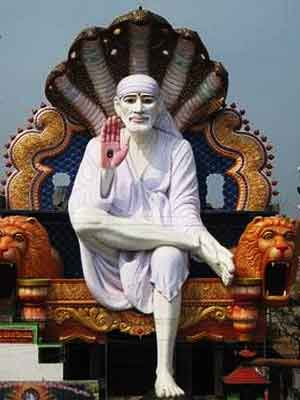 SaiBaba entering into Shirdi
When that boy was 16 years old, he came out of the house with proper permission. He came to the border of Shirdi village and sat under the neem tree in Yoga mudra. He was none other than God Sai Baba. He was in meditation for many days under a neem tree. He did not bother about cold, heat or anything. People were wondering by seeing him. Some people started throwing stones on him. After a few days, he left that place and nobody knows where exactly he went. Some saying that he went to some guru and some saying that he was in the army of Rani Lakshmibai.
Sai baba answers for your sorrow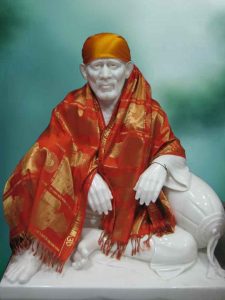 In 1858 SaiBaba returned back to Shirdi. Again he sat under the neem tree and started meditating. After a few days, he started living in a very old and dilapidated Masjid. His clothes look so different. He begged for his survival. In this period he started doing many miracles. Now let's see some of the SaiBaba miracles.
Sai baba answers for your fear

Sai Baba miracles:
Joshi Devgankar, a good devotee of SaiBaba. Her daughter was suffering from severe tuberculosis. She took her to many doctors, but no use. Finally, she took her to SaiBaba. After seeing her, SaiBaba said that, don't worry she will be alright soon. Took her to the devotee's hall and make her lay on the rug. Don't give her anything except water. They all obeyed SaiBaba's word and done whatever he said. But that girl died after a week. Her relatives felt sad since SaiBaba's words went wrong.
Sai baba answers for your health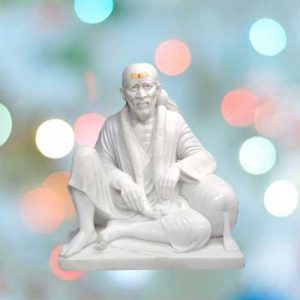 The next day morning they have arranged for her death ceremony. During that time SaiBaba looks very angry he had one stick in his hand said something in an unknown language. Everybody looking SaiBaba with some shocking reaction. Suddenly that girl opened her eyes and started saying what happened to her. Yesterday night when I was sleeping a black man came near me and took me to the sky. I got afraid. I asked SaiBaba to save me. Suddenly SaiBaba came and saved me from that man. After that, I wake up. By hearing this, everybody got shocked and started realizing the power of SaiBaba.
Sai baba answers for your profession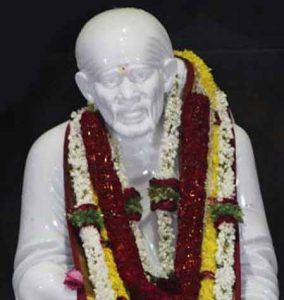 Sai Baba miracle 2:
In the year 1904, there was an old man named Nanacahep who lived 100 miles away from Shirdi. His daughter named Mainattay came to his house for delivery. Her delivery date was passed but she did not give birth to her baby. After a few days, she got very heavy pain. Doctors said that the situation was very critical. Nanacahep got fear, he doesn't know what to do. He simply sat and prayed SaiBaba.
Ask sai baba about your problems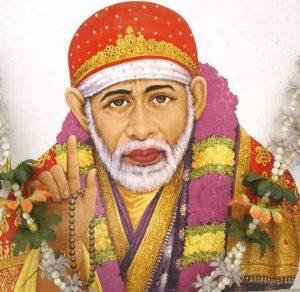 On the other side, Ramkirpuva a devotee of SaiBaba said to Baba that he was planning to go to his town and he waits for Baba's approval. SaiBaba said that you can leave but before that, you need to go to Jamner and meet Nanacahep and give some Udi and mantra paper to him. Ramkirpuva agreed that but he was not having enough money to travel up to Jamner. But he got faith in Saibaba. So he started his travel. At 3 am he reached Jalgaon. Jamner is 30 miles from there but he was not having money. So he started walking.
Sai baba answers for your sorrow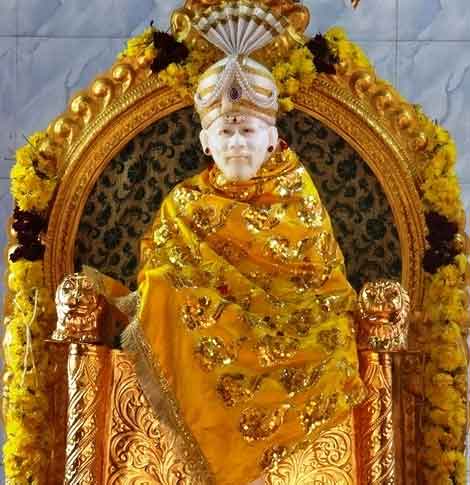 Suddenly a man with a horse cart came near him and shouted, is there anybody named Ramkirpuva here. Ramkirpuva was shocked and said I'm Ramkirpuva. Horse cartman said Nanacahep asked me to pick up you from here. So please come, sir. Ramkirpuva went with him. When the cart reached near Jamner Ramkirpuva's stomach got upset and he went to the bathroom urgently.
Sai baba answers for your fear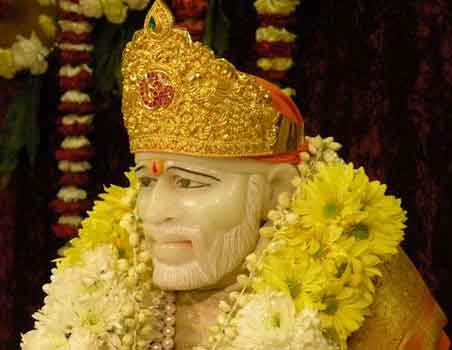 Once he came back there was no horse cart and that man. Since he entered the Jamner village he went by walk to Nanacahep house and gave all those things which Baba requested him to gave. After that Nanacahep started chanting the mantra and used that Udi. Suddenly pain stopped for her daughter and she gave birth to the baby.
Sai baba answers for your health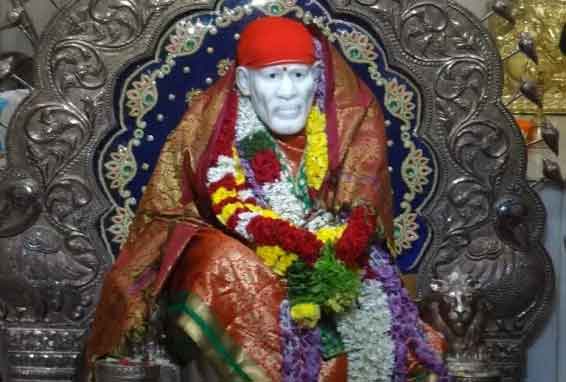 Nanacahep thanked Ramkirpuva for coming in time. Ramkirpuva said that its all because of the horse cart which you sent. Nanacahep was shocked because he did not send any horse cart. After that, they came to know that SaiBaba himself came and helped them in the form of horse cartman.
Sai baba answers for your profession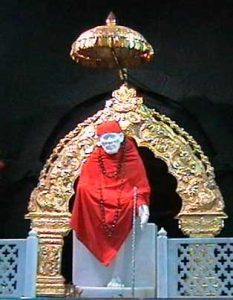 SaiBaba Miracle 3:
Kakaji was a priest in the Saptasirungi temple in the place called Vaani. There were many problems for him. So he was restless. One day he prayed to Saptasirungi to him give peace of mind. On that night Saptasirungi came in his dream and said, go and worship Baba. You will get peace of mind.
Ask sai baba about your problems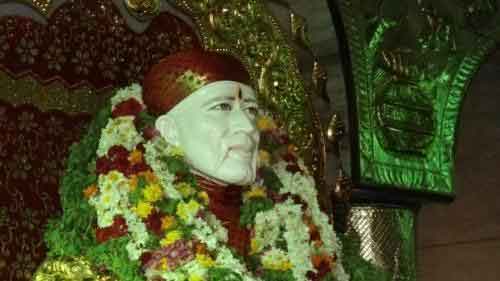 Until that Kakaji doesn't know anything about SaiBaba so he thought that Baba means Lord Shiva. So on the next day morning, he went to one of the famous Shiva temple and stayed there for ten days. But still, he did not get peace of mind. So again he came back to his native place and started praying to Saptasirungi to give him peace of mind.
Sai baba answers for your sorrow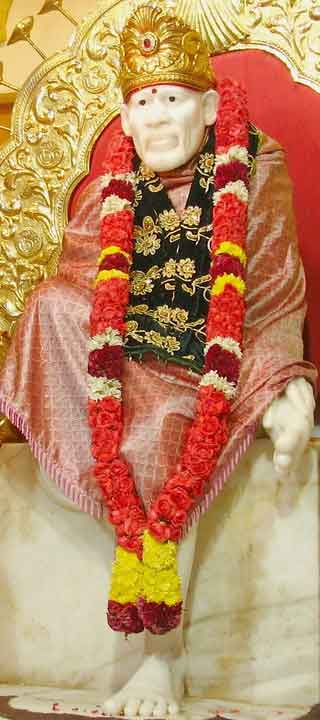 Merciful Saptasirungi again came in his dream and said that, go to Shirdi SaiBaba temple and worship him you will get peace of mind. From that day onwards Kakaji thought of going to Shirdi but he did not know how to go there.
Sai baba answers for your fear

In the meantime, there is SaiBaba devote named Shaamaa who went to an astrologer to know the reason for his family problems. The astrologer said that you need to go to your family God temple. Then only all your problems will be resolved. Shaamaa said ok and came straight to Shirdi. Actually Shaamaa's family God was Saptasirungi but for him everything is SaiBaba. So he came to Shiridi and worshiped SaiBaba.
Sai baba answers for your health

During that time SaiBaba strictly said to Shaamaa to go to his family God temple. So Shaamaa went to Vaani to worship his family God Saptasirungi. There he the priest Kakaji and said few miracles of Sai Baba to him. Now Kakaji understood that it was the same SaiBaba, Saptasirungi mentioned in his dream. So he started to Shirdi with Shaamaa. After seeing SaiBaba, Kakaji got peace of mind. He did not speak anything to Baba. Baba also not spoken anything to him. But he got complete peace of mind. From that day he became the devotee of SaiBaba.
Sai baba answers for your profession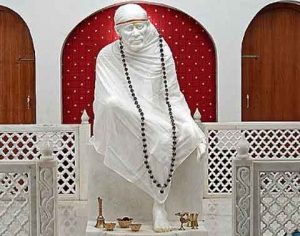 Sai Baba miracle 4
God will usually treat every living thing as equal. He won't show any difference. In that manner, Sai Baba had given Moksha to one of the Tiger. Let discuss that miracle here.
There was a very famous circus company in Mumbai. That company was running at loss over time. So they have given all the animals to one of the zoo except one Tiger. That tiger was very old and it was counts it's days. The Tiger struggled with a lot of pain.
Ask sai baba about your problems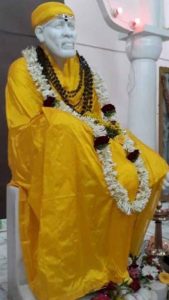 They don't know what to do. At that time somebody said to the circus owner about Sai baba and asked him to take the tiger to him. Then the circus owner tied up the tiger in an iron cage and loaded in a van. That van went straight to Shirdi and stopped in front of Sai baba's Mosque. One person from van went inside the Mosque and told everything to Sai Baba. Baba came out from the mosque and went near that tiger. Asked the circus man to open the cage. He was afraid to open it, though it is an old age tiger it will have some strength. So he got afraid. Once again Baba asked to open the cage by believing him. After that cage was opened. Tiger slowly came out from the cage, lay down near Sai baba's feet and died. After that Sai baba said that this tiger attained Moksha.
Sai baba answers for your sorrow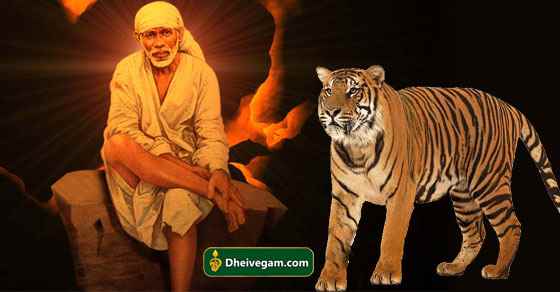 Sai Baba miracle 5:
A lady from Tamil Nadu had severe knee pain. So she won't go out much. But for some close relatives function she was supposed to go. Like that one time when she went to a function in a car with her husband, brother in law and his wife. Suddenly the car got breakdown. The driver checked it and said, I don't know what is the problem. We need a Mechanic to repair it. They don't know what to do. They tried for a lift but nobody stopped their vehicle. The lady got severe knee pain.
She prayed Baba to help them. Suddenly one car came and that driver gave a lift to them. He took them up to the function hall. They said thanks and got that driver's mobile number. Once the function got over, that lady wishes to speak to that driver to convey her thanks once again. So she dialed his number. But the recorded voice said that number does not exist. They tried to get details about that number. Finally, they found that no such mobile number. After that, they realized that Baba came and helped them.